Here are the main problem with these manifold, as you can see, after a five minutes run: a very big leak on both sides of engine: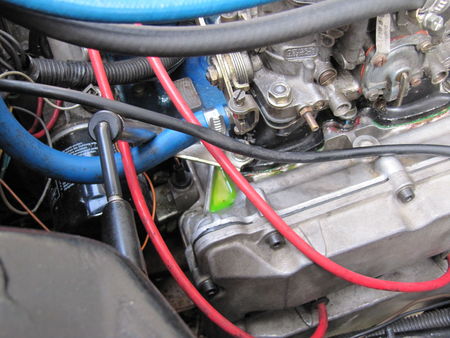 So we tried to understand, and it was easy to see where was the leak of coolant: between the two main manifold tubes, on the opposite side of coolant exit: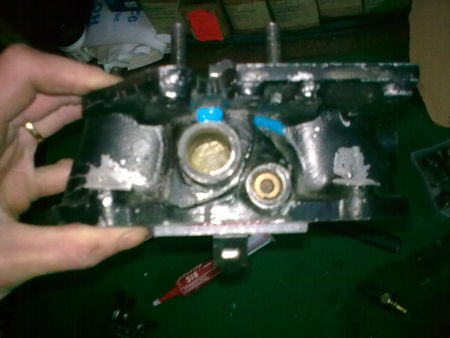 So the idea was to put seal or resin, but all trials failed. Too much waste of time...
Another idea is to take of the bad material, and to add a plate between head and manifold. My friend tried this complicated solution. First, work on the plate, a welded tube will be added for coolant exit:
Beginning of alteration with my milling machine: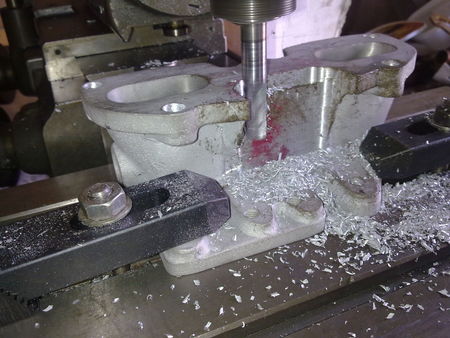 You can see on this picture how bad is the material. Seems to be a casting problem due to a missing gas exit in the mould design I think... look at the red color IN the aluminium...
Today, I pictured my ones, just sanded and color tested as the others, here is the result:
So we can't continue by this way...